Considering an upper lip piercing to enhance facial symmetry? Angel bites may be your perfect choice!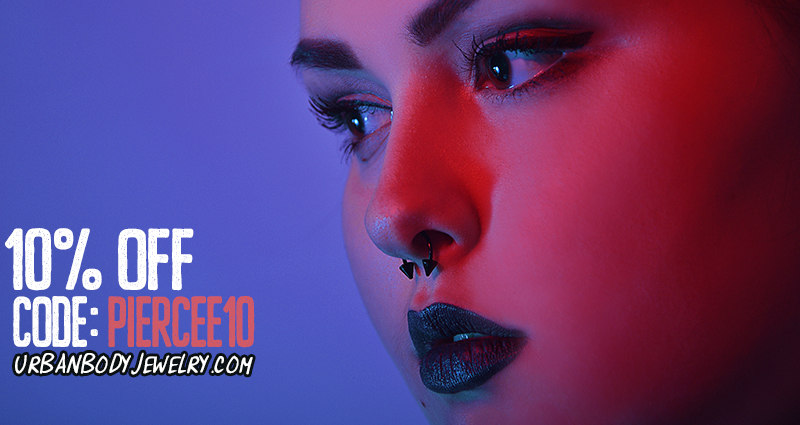 Below you'll find all you need to know about angel bites piercings, including cost, procedure details, healing time and pain level. Aftercare product recommendations and a massive photo gallery will give you plenty of ideas on how to care for and wear your piercing.
What is an Angel Bites Piercing?
The angel bites piercing is a symmetrical double perforation of the upper lip with one puncture on either side of the mouth. This unique piercing combines both the Monroe and Madonna piercings into one double piercing.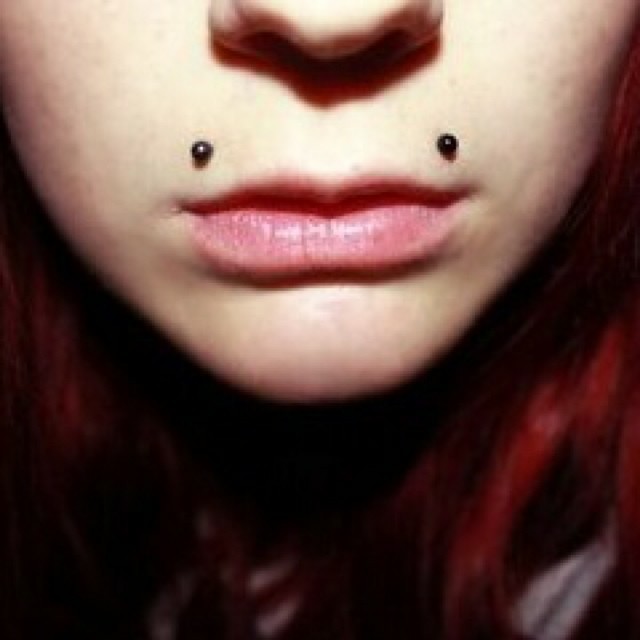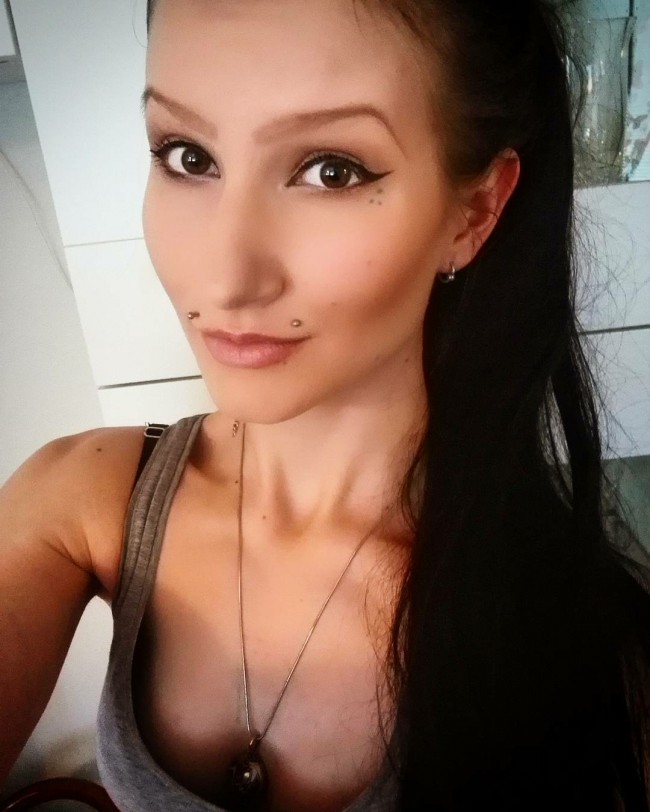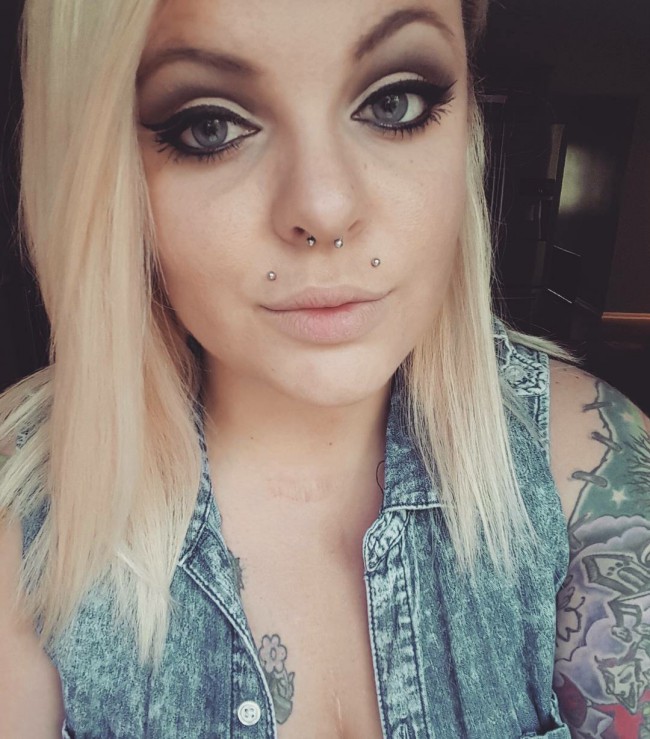 Should You Get an Angel Bites Piercing?
As with any piercing, angel bites offer both risks and rewards. Check out the pros & cons below to see if this piercing is right for you: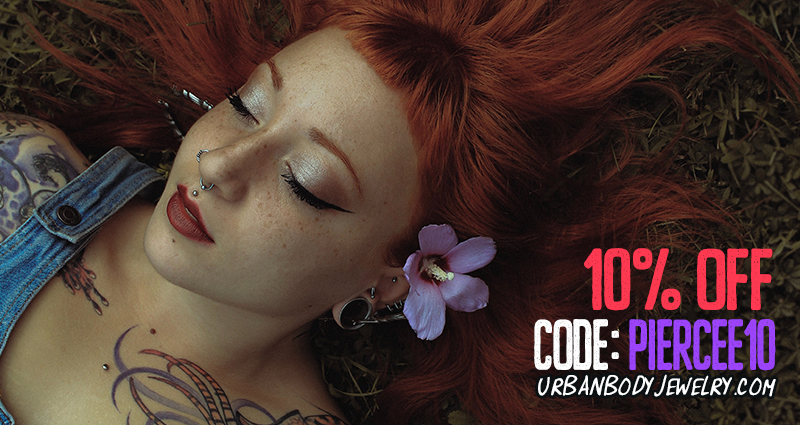 Pros
Angel bites highlight the lip area and bring symmetry to the face when pierced evenly.
This piercing can be combined with other facial piercings for a stunning look. Gemmed & designer ends, as well as a wide selection of materials, ensure plenty of different jewelry variations for angel bites.
Cons
Depending on individual concerns, you may need to split your angel bites piercing into two different piercing visits. Talk to your piercer and see if this is right for you.
Infection and piercing bumps are always potential concerns for new piercings. However, practicing thorough aftercare drastically reduces this risk.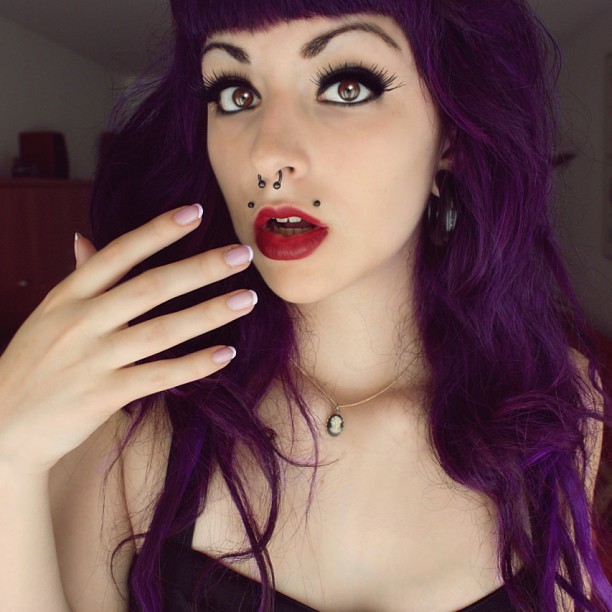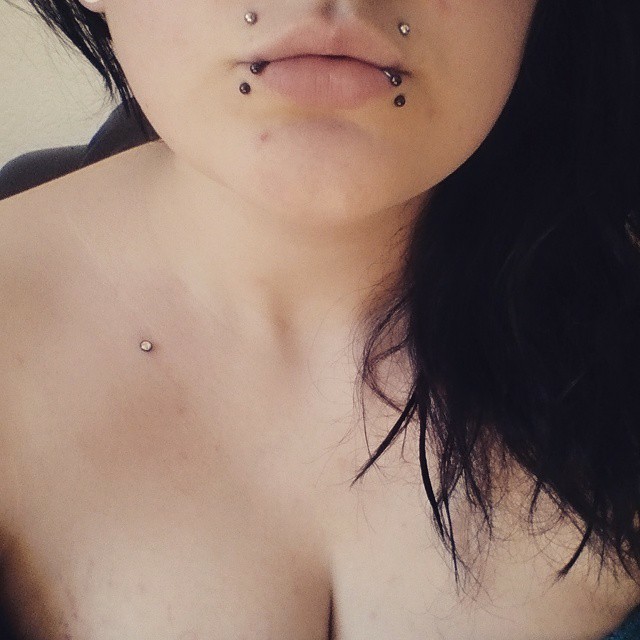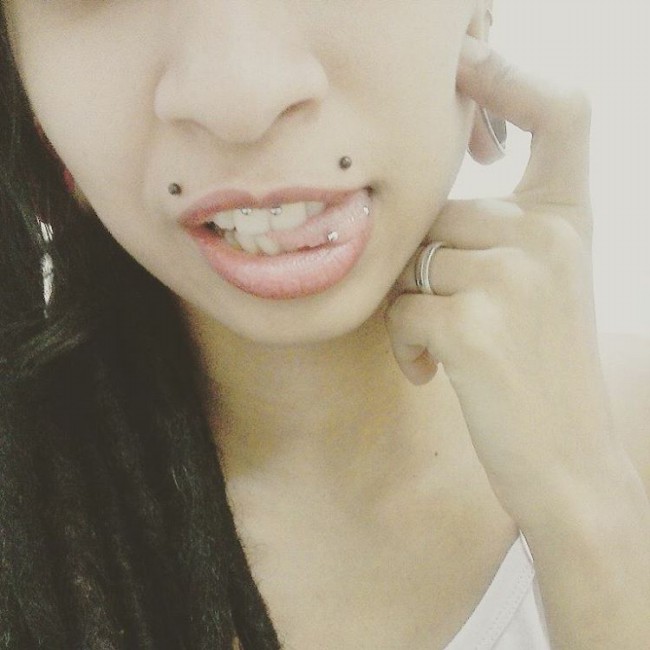 Piercing Procedure
The first step to any piercing is finding a reputable piercer. This is especially important for double piercings since they should be pierced evenly. Once you arrive at the shop, your piercer will go over the procedure with you and have you fill out some paperwork as they set up. When you're both ready, your piercer will use a surgical pen to mark the locations of your piercings. Make sure you're satisfied with these locations before moving forward!
Your top lip will be secured with a clamp before your piercer punctures your lip with a hollow needle. The needle will then be switched out for jewelry. If you've opted to have both piercings at once, the same procedure will be repeated for the other side. As a last step, your piercer will go over proper aftercare with you. Make sure you ask any lingering questions before you leave the shop.
Watch the video below to see the procedure in real time: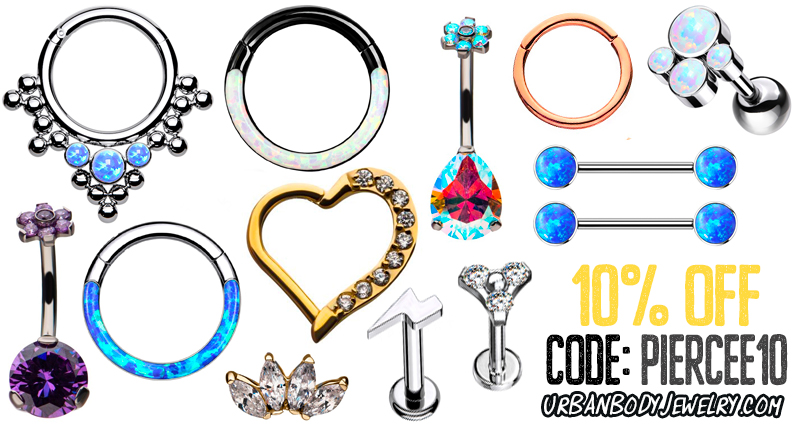 https://www.youtube.com/watch?v=3EhraFUD-RA
The bottom lip variation of angel bites is commonly known as a snake bites piercing.
How Much do Angel Bites Hurt?
5 out of 10
[powerkit_progressbar value="50″ height="20″ color="primary" display_value="true" striped="true" animated="true"]
While piercing pain is always dependent on individual pain threshold, angel bites generally ranks at a 5/10 on the pain scale. The upper lip is usually thick with many nerve endings, so this piercing isn't exactly pleasant compared to some others.
Even with a quick procedure, you may still experience swelling and irritation in the days immediately after your piercing. This is normal and can be remedied with cold compresses and ibuprofen to make initial healing more tolerable.
Read more about the most & least painful piercings.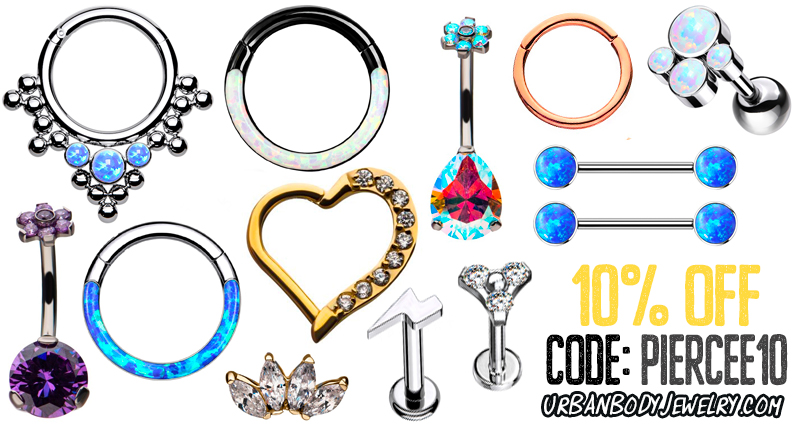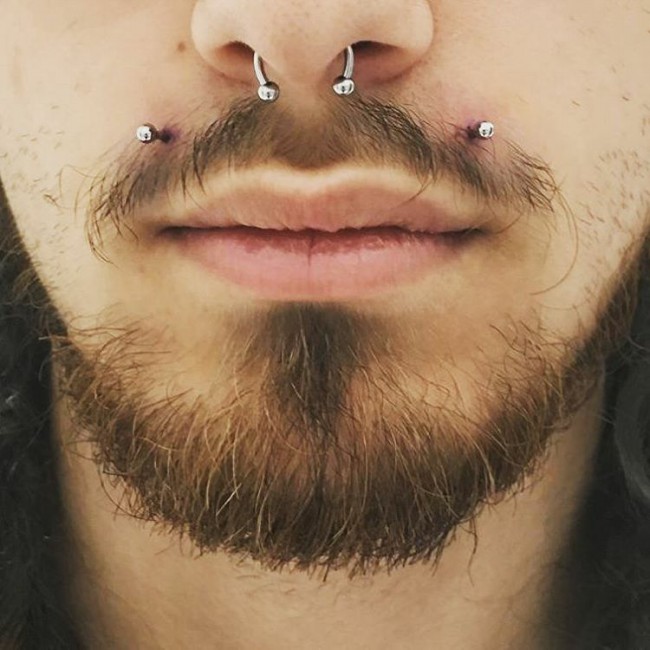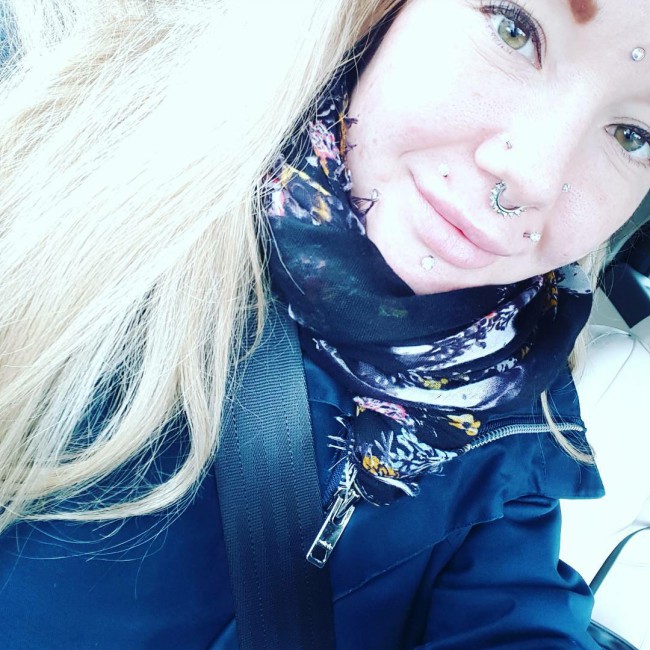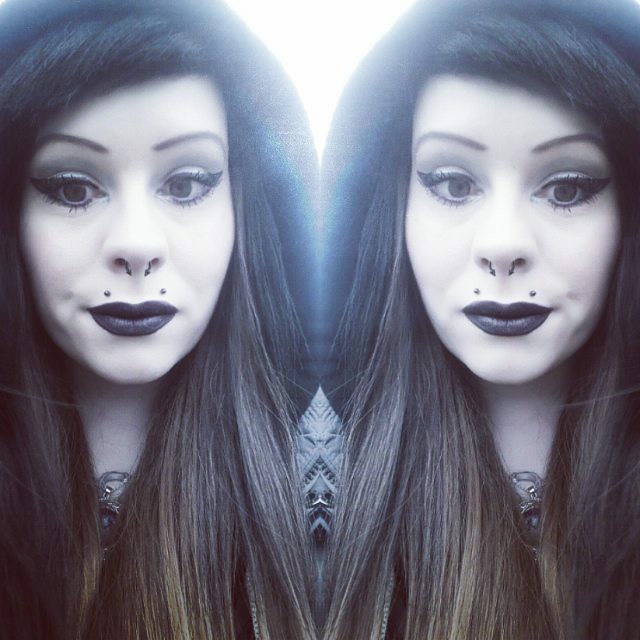 Healing and Aftercare
Angel bites piercing can take up to 3 months to fully heal.
Healing time can potentially be reduced by insisting on proper aftercare. Follow the guidelines below to get started:
Always wash your hands thoroughly before touching your piercing.
Maintain good oral hygiene and be careful when brushing your teeth.
Do not remove your jewelry until healing is complete. Early jewelry removal can result in full piercing closure.
Clean your piercing twice per day as described below.
How to Clean Your Piercing
Since this piercing is on the lip, both inner and outer cleaning procedures must be performed to ensure a clean piercing. To start, be sure to rinse your mouth with non-alcoholic mouthwash promptly after eating or drinking.
Twice per day, clean your piercing with saline solution. To clean the outside, dissolve 1/4 teaspoon of sea salt in 8 oz of warm water. Pour some solution on a clean pad or towel and hold it on your piercing for a few minutes. This will help to disinfect your piercing and loosen any debris that might be present. When you're finished, wipe your piercing off and discard the towel. Swish the remaining saline solution to clean the inner part of your piercing. Repeat this procedure once in the morning and once at night to guarantee a regularly clean piercing.
Read more about proper aftercare technique.
Recommended Aftercare Products
Sea salt
This piercing sea salt is excellent for making your own saline solution at home.
[powerkit_button size="lg" style="secondary" block="true" url="https://www.amazon.com/gp/product/B00NTAH740/ref=as_li_ss_tl?th=1&linkCode=ll1&tag=newpiercings-20&linkId=c803244438447805b50d928e393c41cd" target="_blank" nofollow="false"]
Buy Now on Amazon
[/powerkit_button]
Piercing aftercare spray
Saline spray is a great on-the-go option. Throw it in your bag and clean your piercing anywhere!
[powerkit_button size="lg" style="secondary" block="true" url="https://www.amazon.com/H2Ocean-Piercing-Aftercare-Spray-Fluid/dp/B007M1ZQM2/ref=as_li_ss_tl?ie=UTF8&linkCode=ll1&tag=newpiercings-20&linkId=0853f84b69e9fadfc4cbd13242ed4719″ target="_blank" nofollow="false"]
Buy Now on Amazon
[/powerkit_button]
What to Avoid During Healing
You may need to alter your habits while your piercing is healing. Avoid the following to ensure a happy and healthy piercing:
Alcohol as well as hot or spicy foods.
Swimming in public pools or bodies of water.
Oral contact with other things or people.
Spinning or removing your jewelry.
Risks
As with any piercing, there are certain risks that should be considered beforehand. Watch out for the following issues:
Infections are the most common piercing concern. Your infection risk will be drastically reduced if you insist on cleaning your piercing as outlined above.
Gum and tooth erosion. Since part of your jewelry is located inside your mouth, it can repeatedly rub on your gums and teeth. Choose shorter jewelry after healing is complete to avoid this issue.
Piercing bumps can develop from irritation or jewelry issues, and jewelry rejection is a serious concern. Make sure to insist on well fitting, high quality jewelry made from stainless steel or titanium to reduce your risk.
Best Jewelry for Angel Bites
Labret studs are the most common jewelry for angel bites piercings, and they're great for healing because they don't move around like rings. Initial labret jewelry may be slightly longer to account for lip swelling. Once healing is complete, you can explore jewelry options with shorter labret studs and other unique ends to accent your piercing.
How Much do Angel Bites Piercings Cost?
In the US, angel bites piercings range from $50 – $80.
In the UK, angel bites piercings range from £40 – £75.
In Europe, angel bites piercings range from €45 – €90.
These prices usually reflect the relative experience of the piercer and basic jewelry. Any jewelry upgrades will most likely cost more.
Angel Bites Experiences
Angel Bites Image Gallery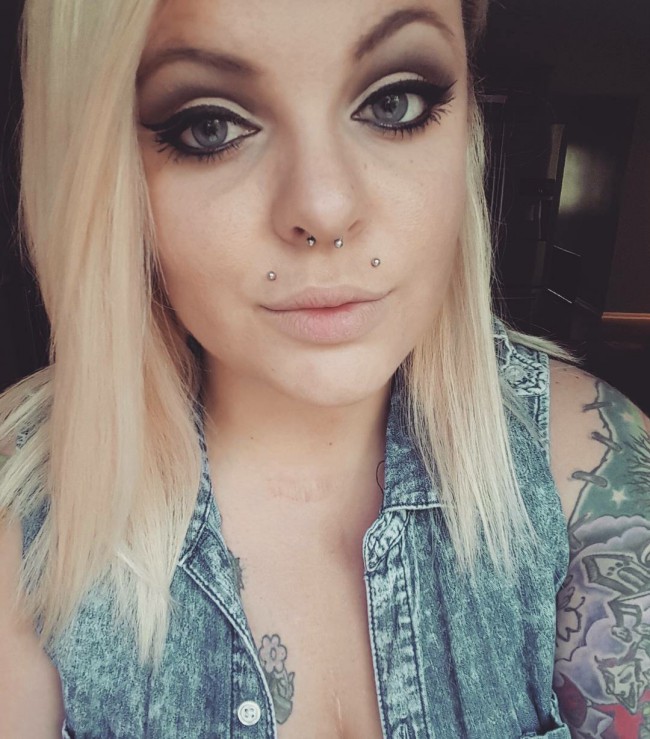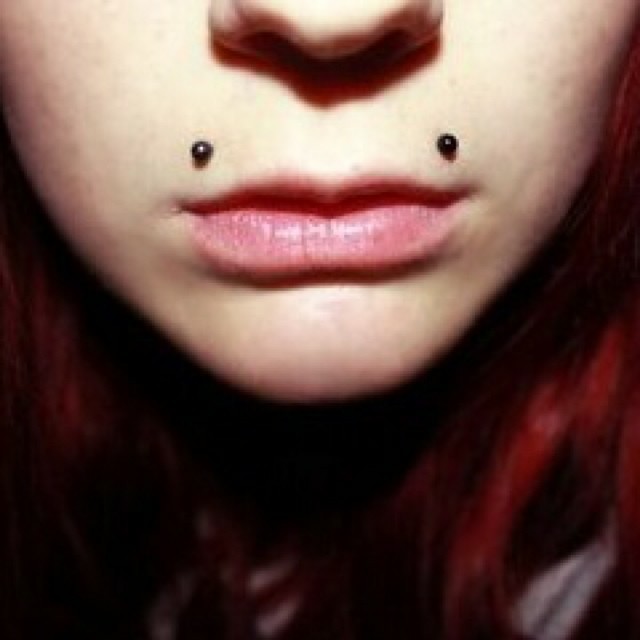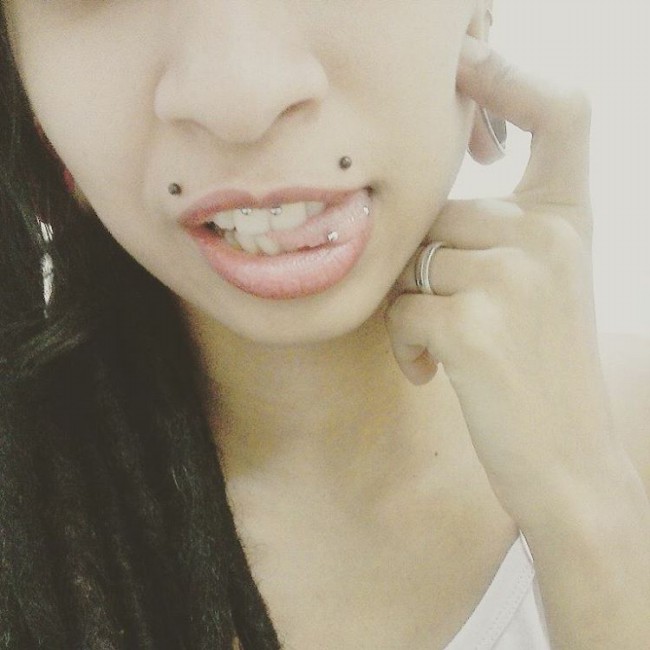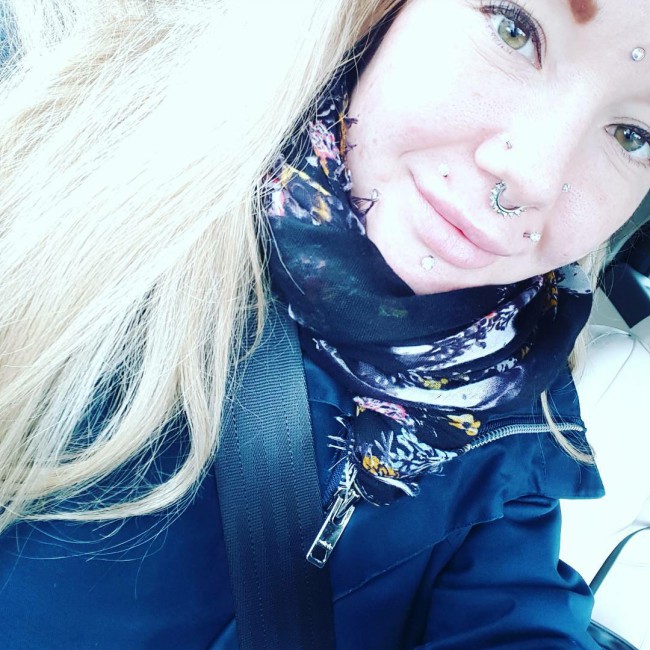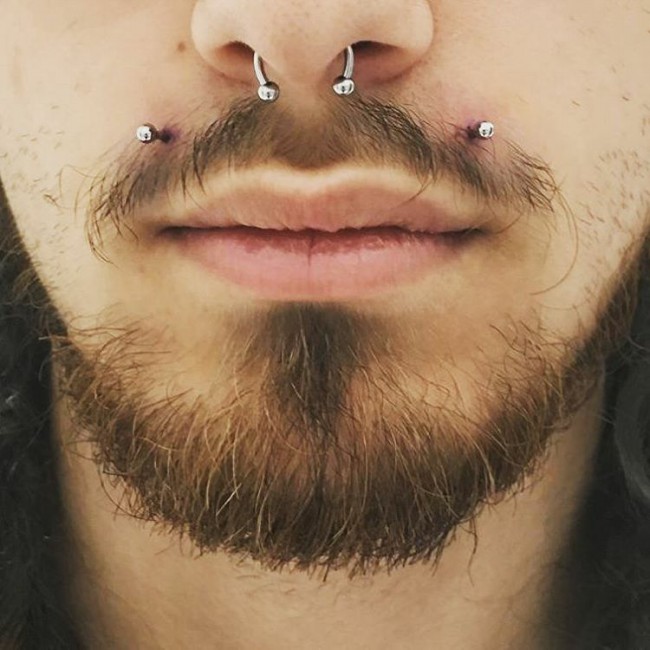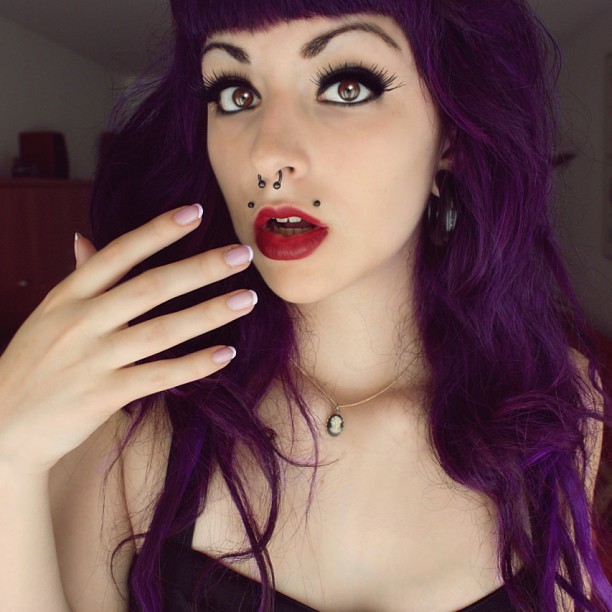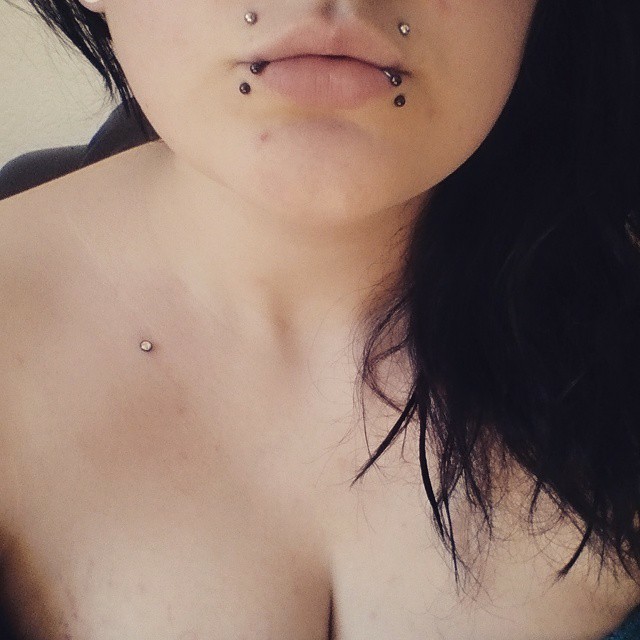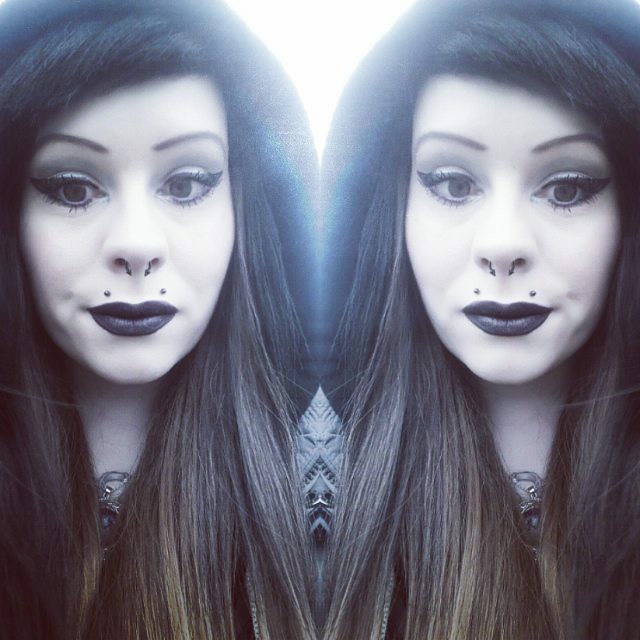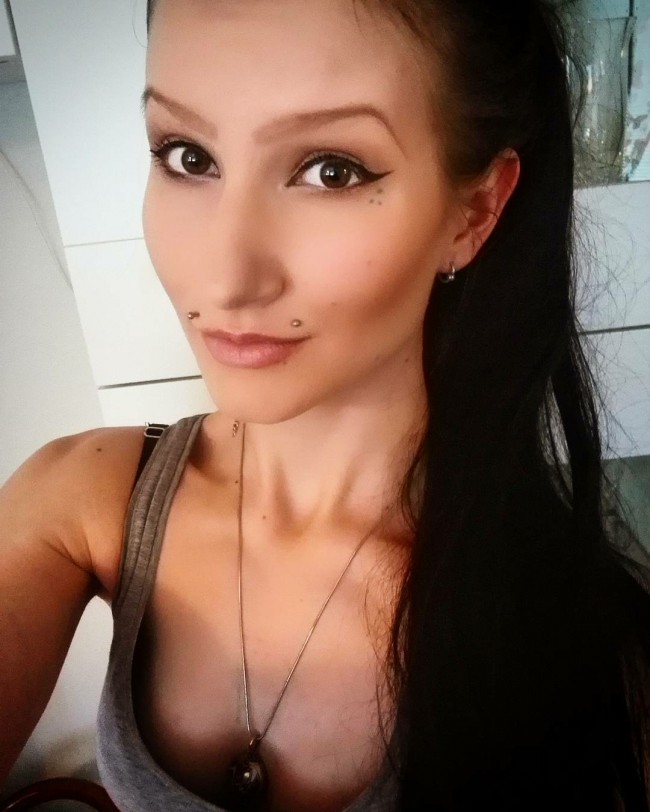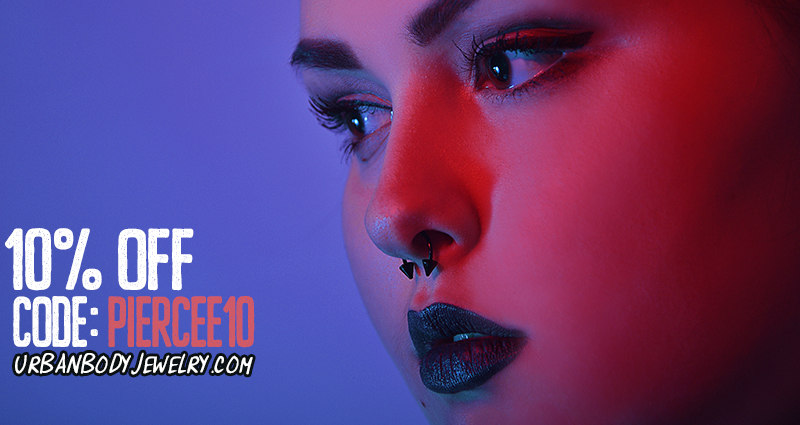 Christina Andrusenko

It pisses me off when I can't find proven information about piercing type I interested in. That is why Piercee was created.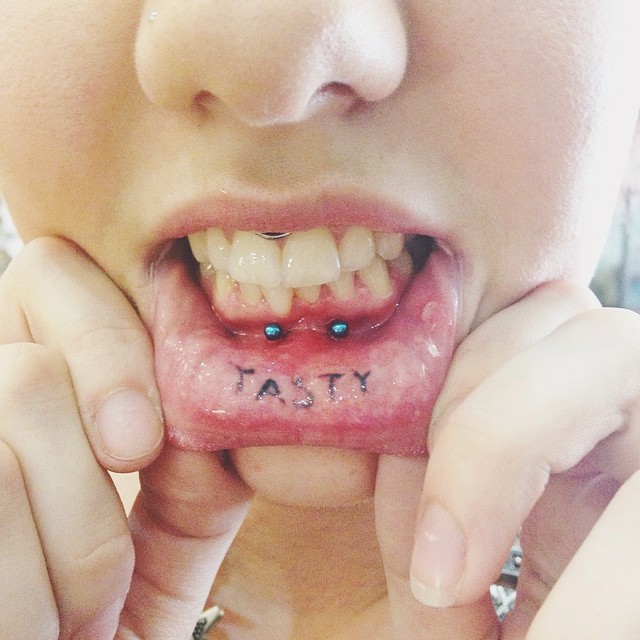 Frowny Piercing – Ultimate Experience Guide

Ten articles before and after
Frowny Piercing [50 Ideas]: Pain Level, Healing Time, Cost, Experience
Tongue Web Piercing [47 Ideas]: Pain Level, Healing Time, Cost, Experience
Jestrum Piercing [50 Ideas]: Pain Level, Healing Time, Cost, Experience
Venom Piercing [50 Ideas]: Pain Level, Healing Time, Cost, Experience
Double Cartilage Piercing [50 Ideas]: Pain Level, Healing Time, Cost, Experience
Cute Snake Eyes Piercing 50 Ideas: Pain Level, Healing Time, Cost, Experience
Trident Piercing [25+ Ideas]: Pain Level, Healing Time, Cost, Experience
Ear Lobe Piercing [50 Ideas]: Pain Level, Healing Time, Cost, Experience
Orbital Piercing [50 Ideas]: Pain Level, Healing Time, Cost, Experience