Triple forward helix piercings offer a unique & edgy spin on the standard forward helix. Why get one when you can get all three?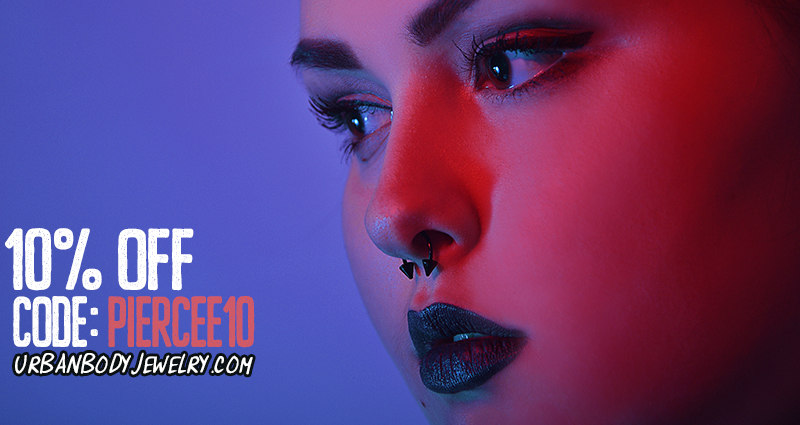 Below you'll find all you need to know about the triple forward helix piercing, including cost, procedure details, pain level and healing time. Aftercare product recommendations and an extensive photo gallery will ensure you make your new triple forward helix piercing all your own.
What is a Triple Forward Helix Piercing?
The triple forward helix piercing is located on the upper ear cartilage closest to the head. The three punctures form a line down this ridge and can be adorned either by studs or rings.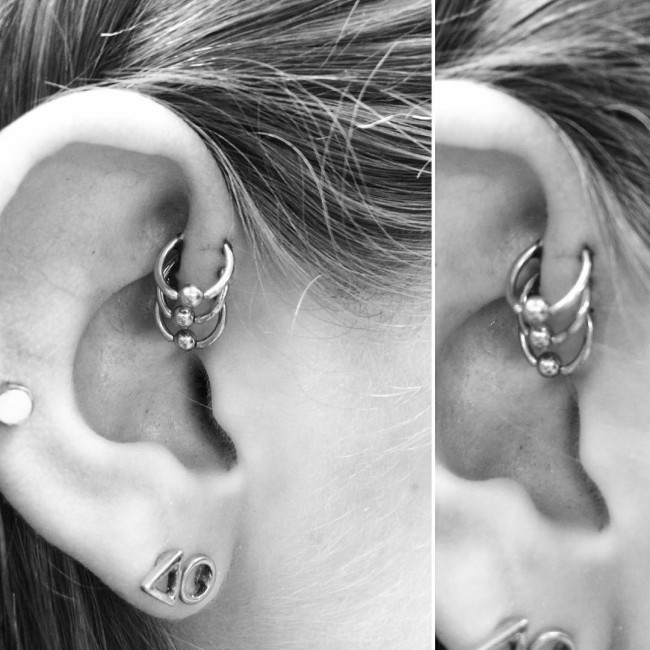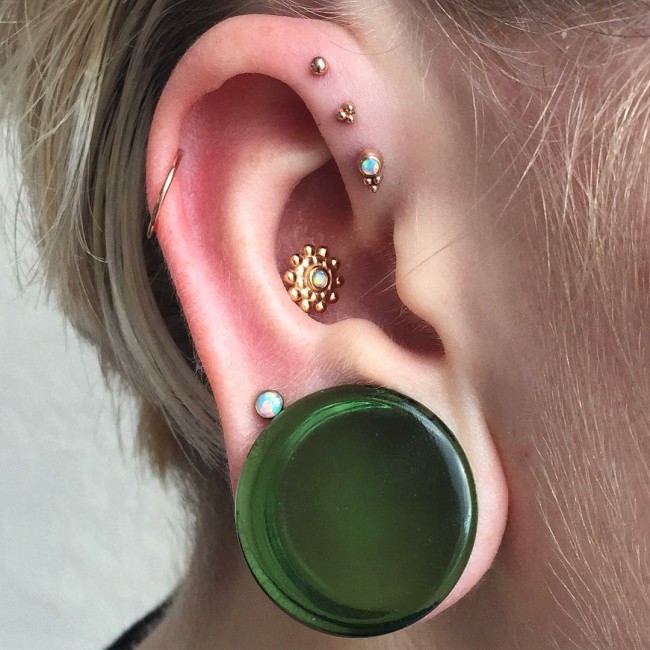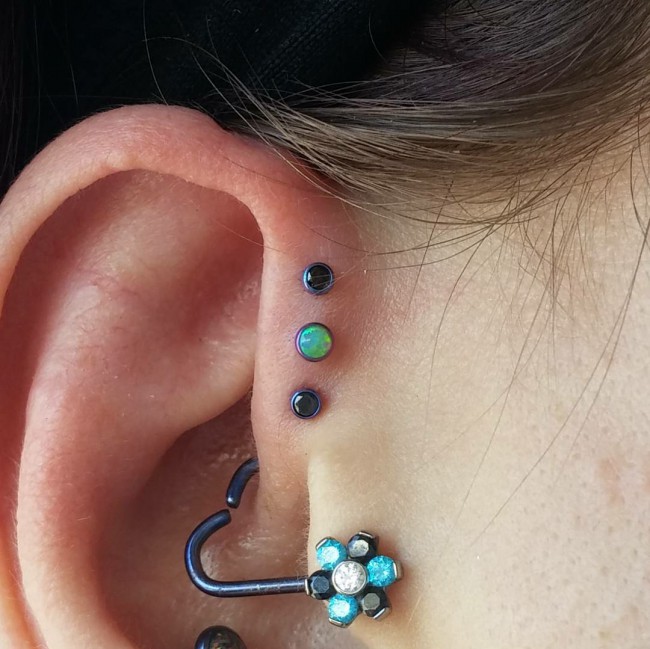 Read more about standard forward helix piercings.
Should You Get a Triple Forward Helix Piercing?
As with any piercing, there are risks and rewards with a triple forward helix piercing. Check out these pros & cons to see if this piercing is right for you: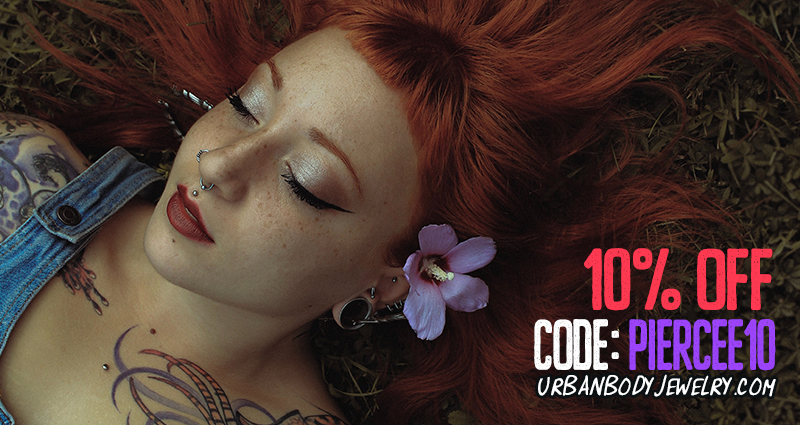 Pros
The procedure is relatively quick and adds an edgy flair to any piercing combination.
This piercing is less painful than some other ear cartilage piercings.
Cons
Infection is a risk with any piercing, but proper aftercare methods will seriously decrease this risk.
There is always a chance of incorrect procedure especially with multiple piercings. Choosing an experienced piercer can sometimes make all the difference!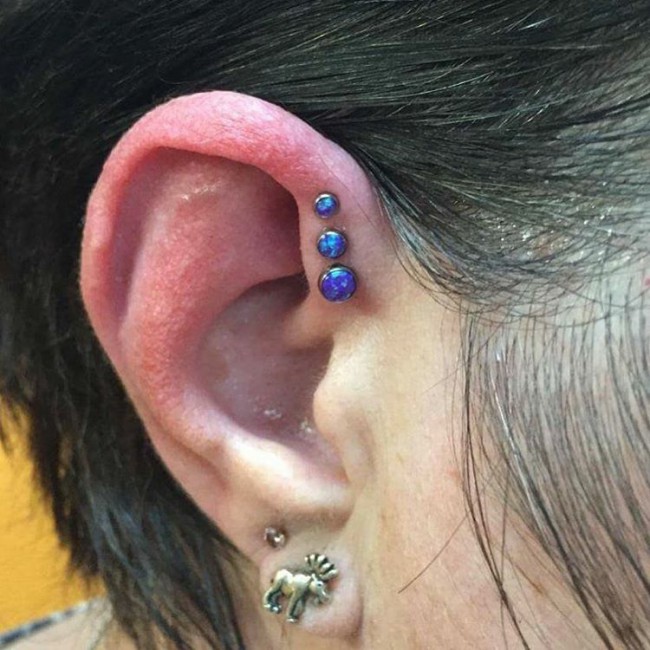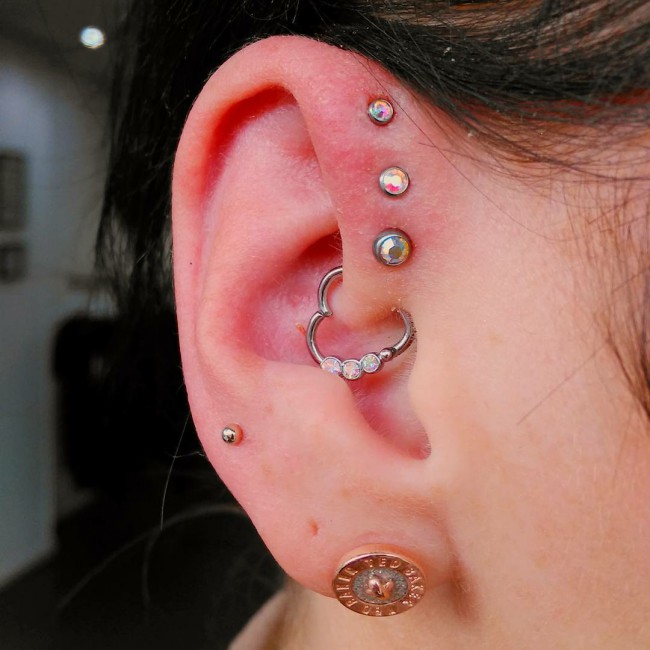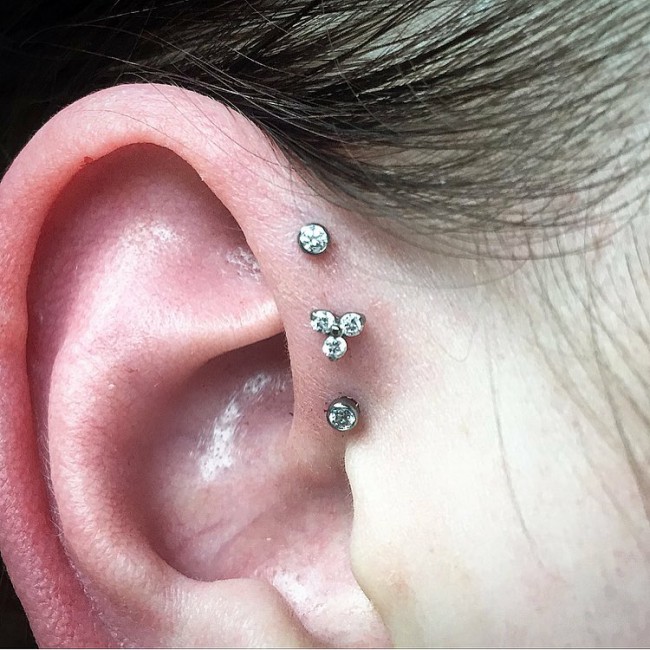 Read more about helix piercings.
Piercing Procedure
Find a reputable piercer you can trust for your piercing needs. Once you arrive at the piercing shop, your piercer will explain the procedure and have you fill out some paperwork. Your piercer will clean your ear cartilage accordingly after getting setup. Dots will be marked with a surgical pen where the piercings will be located. Make sure you like these locations before moving forward!
Your piercer will then puncture each dot with a hollow needle and switch the needles out for jewelry. Upon completion, your piercer will discuss proper aftercare methods with you. Make sure you ask any lingering questions before you leave the shop.
Watch the videos below for a clear idea of this piercing procedure:
How Much do Triple Forward Helix Piercings Hurt?
6 out of 10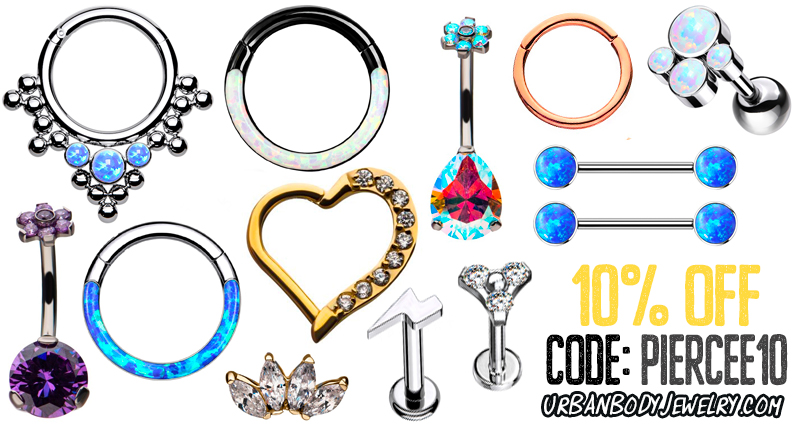 [powerkit_progressbar value="60″ height="20″ color="primary" display_value="true" striped="true" animated="true"]
The triple forward helix piercing ranks at a 6/10 on the pain scale. Multiple punctures through cartilage make this piercing slightly more painful than other piercings. You can always choose smaller jewelry or come back a second time if this is a worry. Talk to your piercer and see what's best for your situation.
Swelling and tenderness are normal for the first few days after the piercing procedure. You can treat these issues with cold compresses or anti-inflammatory medications like ibuprofen. Contact your piercing shop if you have any concerns.
Read more about the most & least painful piercings.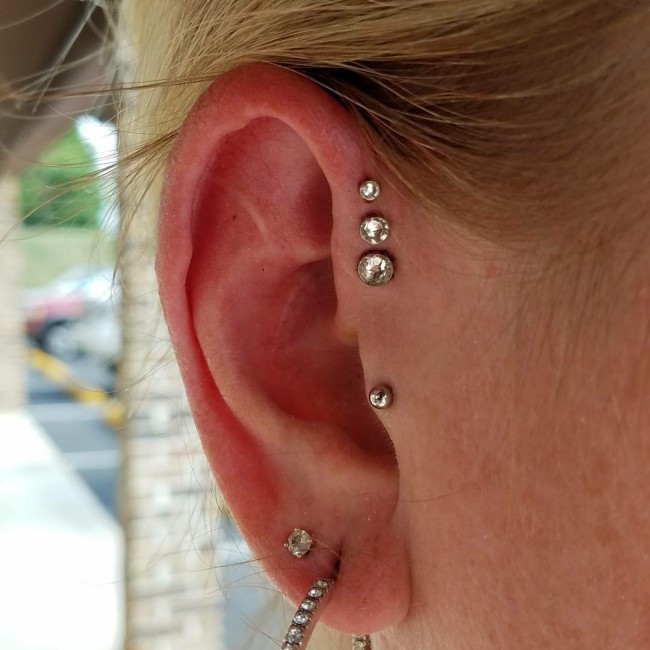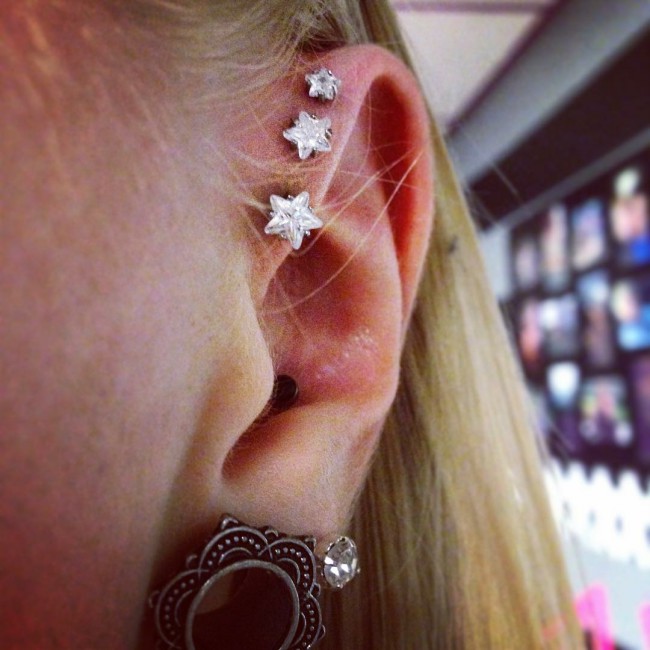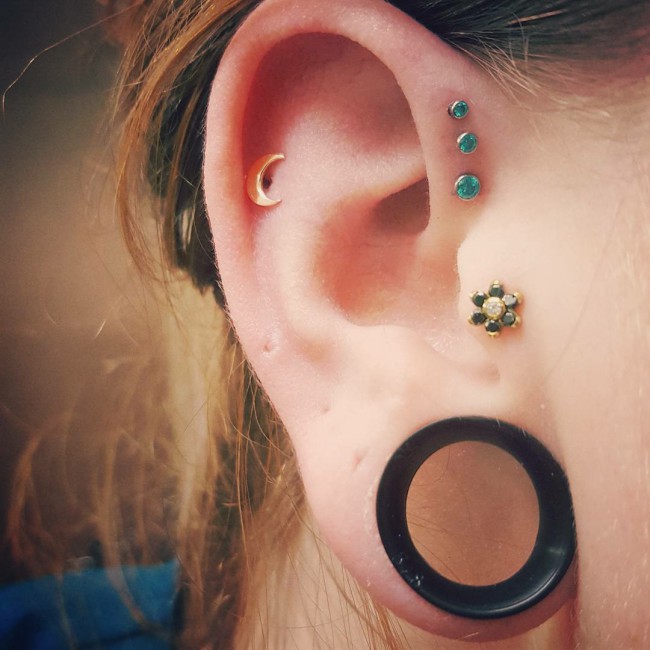 Healing And Aftercare
Healing time for triple forward helix piercings can be up to 12 months.
However, proper aftercare can always encourage rapid healing. Follow the tips below to get started: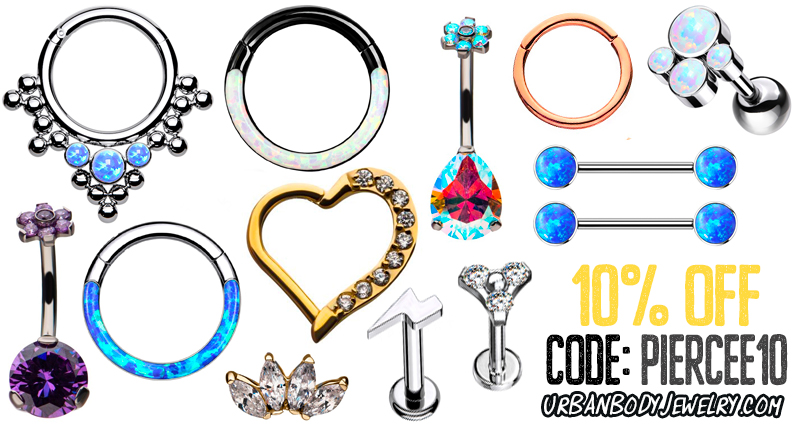 Always wash your hands thoroughly before touching your piercing.
Sleep on your back or opposite side to avoid putting pressure on your new piercing.
Make sure to keep high-contact objects (pillowcases, phones, hats etc.) clean to avoid infection.
Do not remove your jewelry until your piercing is completely healed. Early jewelry removal can cause piercings to close. Contact your piercer if you are unsure.
Choose properly-sized jewelry after healing to avoid piercing bumps.
Clean your piercing twice per day as detailed below.
How to Clean Your Piercing
Saline solution is the your best bet for cleaning your piercing. Grab some from your piercing shop or make your own by dissolving 1/4 teaspoon of sea salt with 8 oz of warm water. Pour some saline solution on a clean pad or towel and hold it on your piercing for a few minutes. This will help soothe the piercing and loosen up any debris that might be stuck. Gently clean off your piercing and dispose of the towel when finished. Repeat this procedure once in the morning and once at night to ensure a consistently clean piercing.
Read more about proper aftercare technique.
Recommended Aftercare Products
Sea salt
This piercing sea salt mixture is excellent for at-home saline solutions.
[powerkit_button size="lg" style="secondary" block="true" url="https://www.amazon.com/gp/product/B00NTAH740/ref=as_li_ss_tl?th=1&linkCode=ll1&tag=newpiercings-20&linkId=c803244438447805b50d928e393c41cd" target="_blank" nofollow="false"]
Buy Now on Amazon
[/powerkit_button]
Piercing aftercare spray
Saline spray is a great on-the-go cleaning option. Throw it in your bag and clean your piercing anywhere!
[powerkit_button size="lg" style="secondary" block="true" url="https://www.amazon.com/H2Ocean-Piercing-Aftercare-Spray-Fluid/dp/B007M1ZQM2/ref=as_li_ss_tl?ie=UTF8&linkCode=ll1&tag=newpiercings-20&linkId=0853f84b69e9fadfc4cbd13242ed4719″ target="_blank" nofollow="false"]
Buy Now on Amazon
[/powerkit_button]
Best Jewelry for Triple Front Helix Piercings
You can change your jewelry once your piercing is completely healed. Contact your piercer if you have any questions beforehand.
Properly-fitting jewelry is the most important thing when choosing new jewelry. This helps to minimize the risk of pulling, scarring or piercing bumps in the future. Captive bead rings, labret studs and seamless rings are all aesthetically pleasing options that come in a variety styles to fit any mood.
How Much Does A Triple Forward Helix Piercing Cost?
In the US, triple forward helix piercings range from $25 – $30.
In the UK, triple forward helix piercings range from £20 – £40.
In Europe, triple forward helix piercings range from €30 – €35.
These prices reflect the experience of the piercer and usually include basic jewelry. Any jewelry upgrades will most likely cost more.
Triple Forward Helix Piercing Experiences
Triple Forward Helix Image Gallery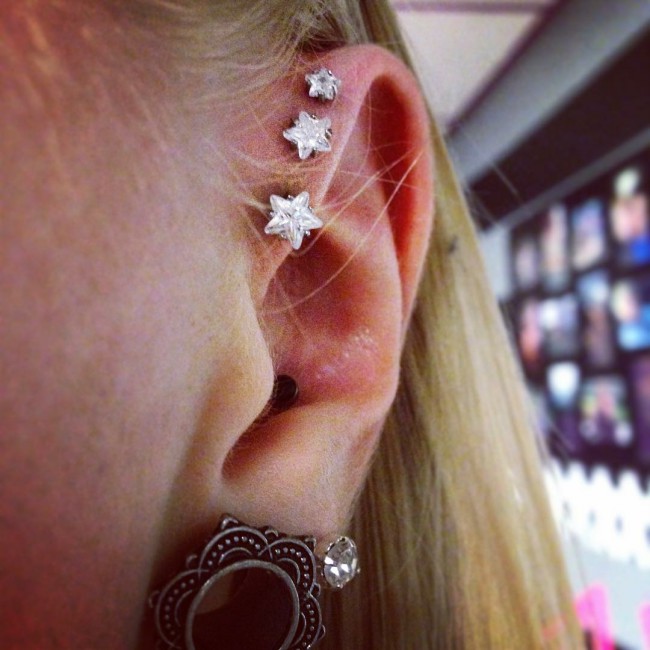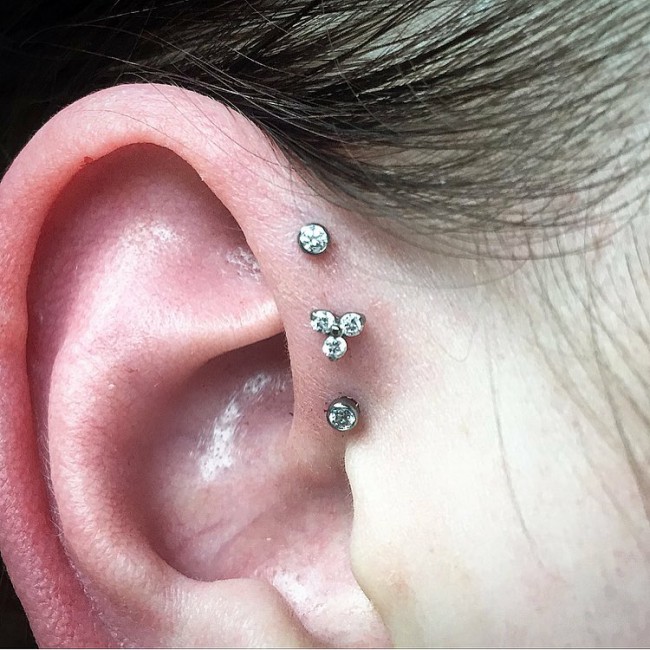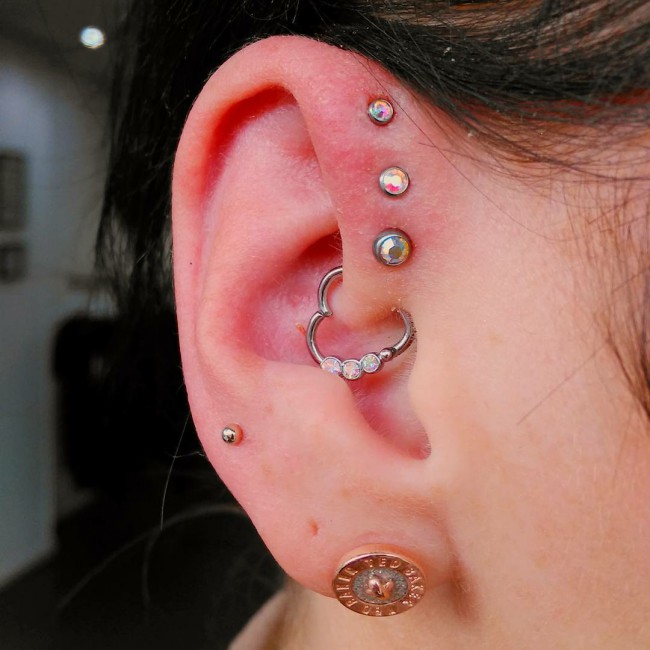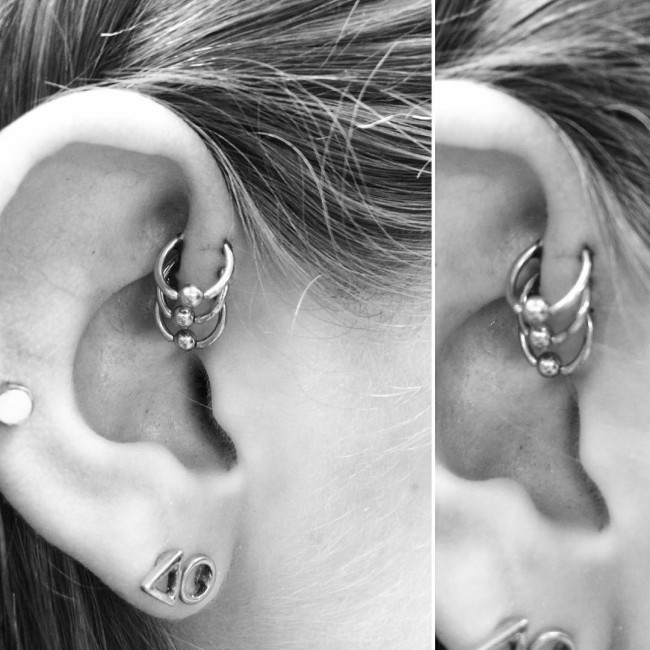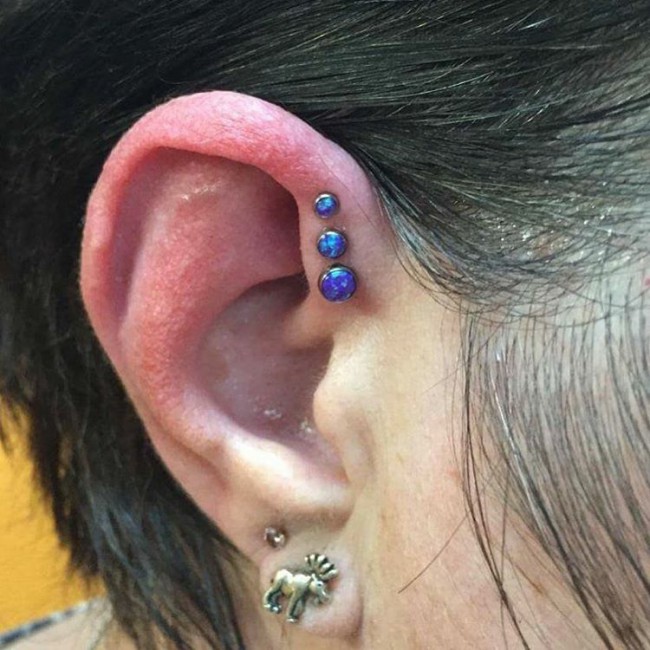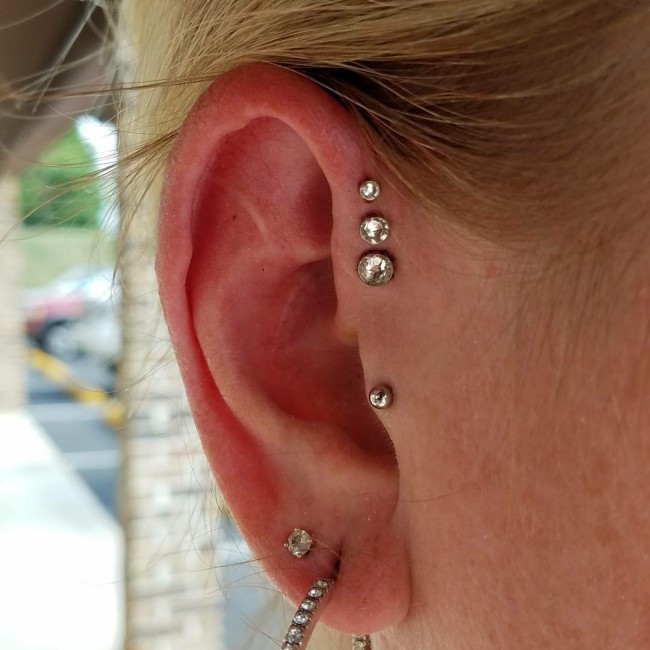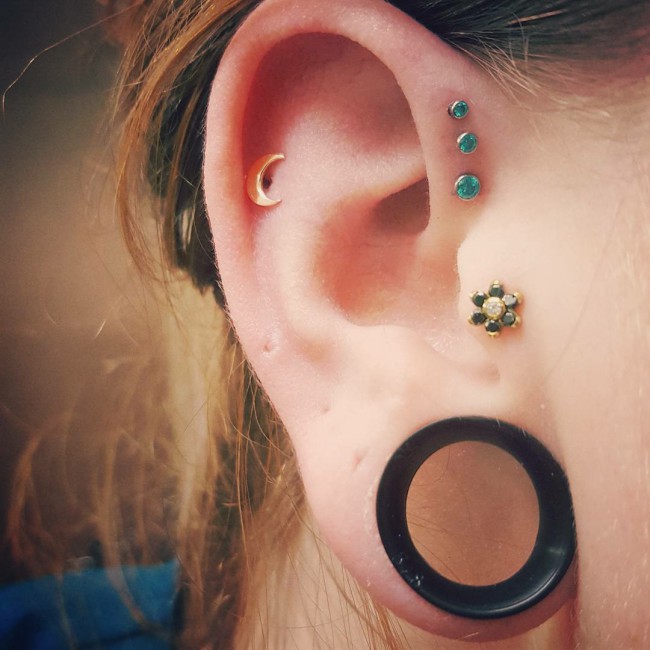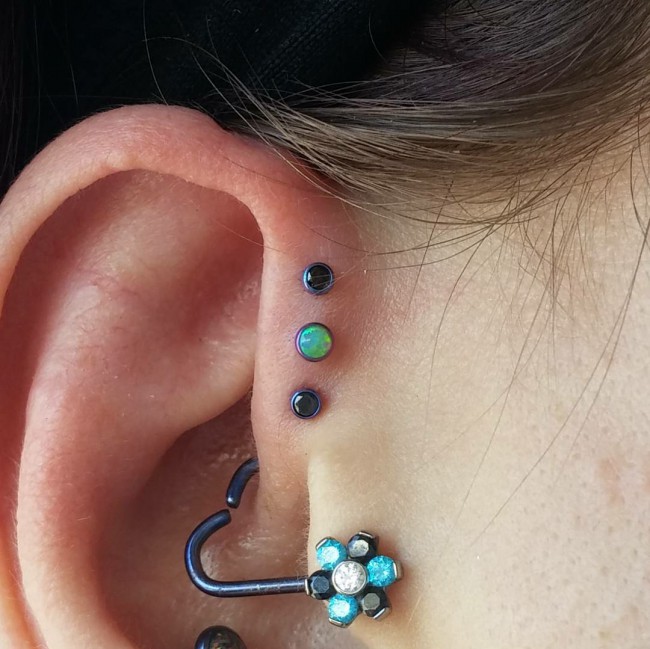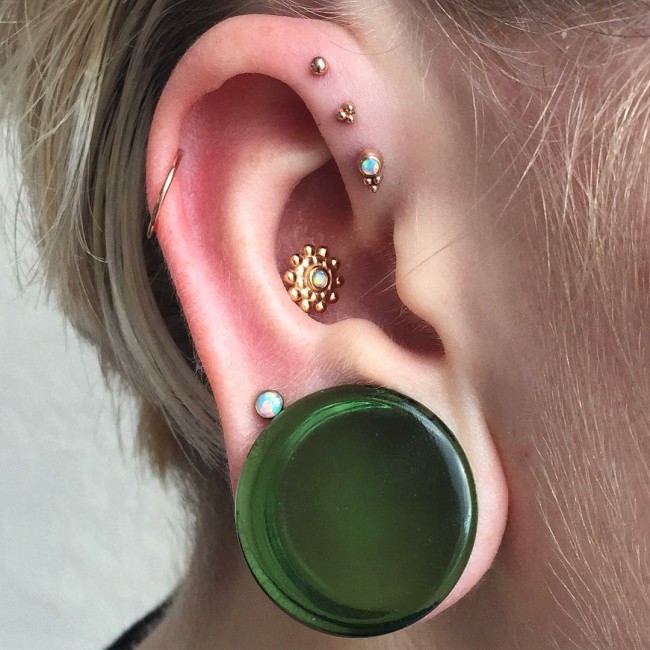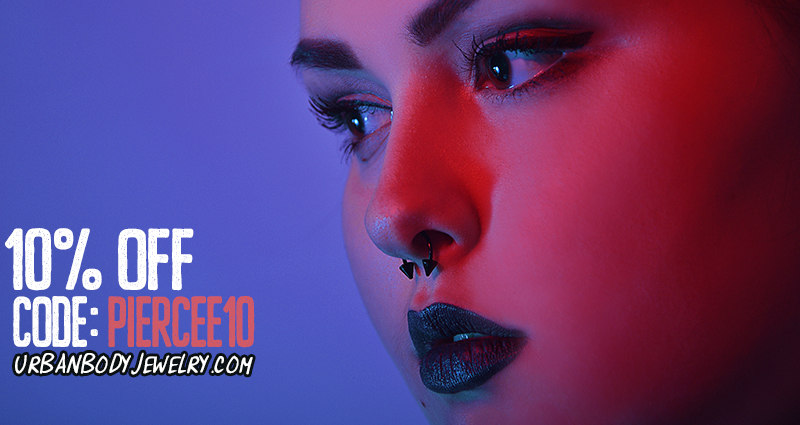 Christina Andrusenko

It pisses me off when I can't find proven information about piercing type I interested in. That is why Piercee was created.

Double Helix Piercing – Ultimate Experience Guide

Ten articles before and after
Double Helix Piercing [50 Ideas]: Pain Level, Healing Time, Cost, Experience
Dahlia Piercing [50 Ideas]: Pain Level, Healing Time, Cost, Experience
Double Tongue Piercing [50 Ideas]: Pain Level, Healing Time, Cost, Experience
Horizontal Lip Piercing [30 Ideas]: Pain Level, Healing Time, Cost, Experience
Shark Bites Piercing [26 Ideas]: Pain Level, Healing Time, Cost, Experience
Anti-Tragus Piercing [50 Ideas]: Pain Level, Healing Time, Cost, Experience
Transverse Lobe Piercing [25+ Ideas]: Pain Level, Healing Time, Cost, Experience
Ear Spiral Piercing [25+ Ideas]: Pain Level, Healing Time, Cost, Experience
Double Cartilage Piercing [50 Ideas]: Pain Level, Healing Time, Cost, Experience
Venom Piercing [50 Ideas]: Pain Level, Healing Time, Cost, Experience